TASARIMCILARIMIZ
Her daim müşterilerine eşsiz tasarımlar sunan Vanessa, hem ürün geliştirme hem de ürün iyileştirme konularında profesyonel bir tasarım ekibi ile çalışır. Vanessa tasarım ekibi tarafından titizlikle ele alınan tasarım süreçlerinde güncel trendler ve müşteri istekleri göz önünde bulundurulur. Tasarımın sahip olması gereken özellikler de bu aşamada şekillenir. Deneyimli ve alanında profesyonel olan tasarım ofisimiz tarafından sunulan tasarım alternatifleri akabinde değerlendirilmeye alınır. Geliştirilen tasarımların üretim süreçleri başlatılmadan birçok aşamada teste tabii tutulur ve kalite birimimizin onayından sonra uygun koşullarda tasarımlarımız üretime alınır.
Timeless always offers fashionable designs. Visionary always dreams of the future. Prepares collections to meet the needs of innovative and modern life. Directs the sector with the leading line. Stylish products are always appreciated. It is reliable and provides returns to customers and partners at all times and in all circumstances. Its quality ensures timeless designs and durability for years. Recognize business partners and employees closely. It is sensitive to the environment and takes care to protect resources in a way that causes less damage to the environment.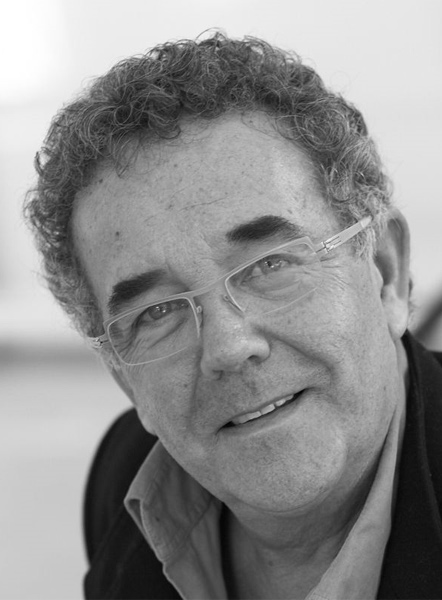 As a graduate of Ensad (French Art High School), he joined Steiner in 1969 and achieved his first major success in 1970 with the "Swany" seat. For the next 10 years, he continued his career by managing the design department of "GMC" 6 factories. In 1981 he founded his own design agency "Sylvain Joly Design". The French furniture industry immediately recognized his agency's innovative and market-leading designs. After that, Sylvain Joly's professional life would be linked to the successful product presentation of the design team to the most famous French and international brands. From 1996 to 2007, Roche Bobois has used Sylvain Joly Design's products to a large extent. The agency has so far gained an international reputation. It has a very important place in the international market with a team of 18 people. It has become the most important design agency in Europe in its field with its thousands of designs sold thanks to its diversity, decisiveness and effectiveness. Sylvain Joly was named "Designer of the Year" in 2007. He summarizes his own design agency as follows; "a designer's award should lead him to a better product, not to gain fame."
Ellen Bernhardt 2001 Born in Germany in 1982, In 2001 she moved to Milan to study at the Politecnico di Design in Milan. In 2003, she graduated from the Department of Industrial Design. Since 2003 she has worked with various design companies in Milan. In 2008, in partnership with Paolu Vella, they set up their own business. Bernhardt and Vella work on interior design, visual communication and product design in collaboration with local furniture manufacturers such as Arflex, Arketipo, Calligaris, Potocco and Natuzzi. Paola Vella graduated from the Department of Industrial Design and Design at the European Institute of Design in 1998. Prior to founding Bernhardt-Vella with Ellen Bernhardt in 2008, Paola Vella worked at Studio Gabellini Sheppard Associates in New York and at different studios in Milan. Together, they progress by incorporating visual communication and architectural products into large design projects.
Studio MEMO has been working for more than a decade in Italy and with other leading furniture and design companies in the world. With the help of design and technical consultancy groups, the studio offers contemporary living solutions to its partners and customers. Studio MEMO began its journey in 2001 thanks to an interesting partnership between architect Maurizio Manzoni and Professor Roberto Tapinassi. Studio MEMO has managed to meet the changing needs of the design process due to the expertise of Manzoni and Tapinassi in different design disciplines. Apart from Vanessa, Studio MEMO cooperates with major brands such as Natuzzi, Visionnaire, Roche Bobois, Fendi Casa, Quintessence and others.
He was born in 1974 in Tavşanlı Kutahya Turkey. In 1997, he graduated from Bilkent University, Faculty of Fine Arts, Design and Architecture, Department of Interior Architecture and Environmental Design. In 2005 he established his own company Lup Design. He is still carrying out design activities within Lup Design.